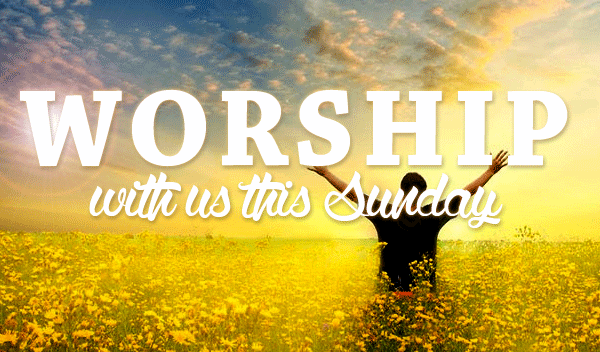 8:00 am Prayer
9:00 am Worship
10:15 am Sunday School
FRIENDS OF ECC: (encouragement)
Gary & Charles Vail
900 Crossroads Ave. Apt. 211 ~ Silvis, IL 61282

MARK YOUR CALENDARS:
*Tony Wolf Live Concert!
*Sun., Sept. 19
@ 9 am - Worship
@ 10:30 am - Comedy Concert
@ 11:30 am - Luncheon
*Invite your family & friends to join us on this special Sunday!
G.A.P. PACKING DAY
*Our Mission Team is planning a G.A.P. (God Always Provides)
Packing Day with Countryside Christian Church
*Saturday, October 2 @ 9:00 am
*Sign-up on the Mission Board to: Volunteer &/or provide Snacks
PERSONAL ASSISTANTS NEEDED
*Renee Vroman is in need of a personal assistant (housekeeping)
80 hours per month
*$15.50 per hour thru Doors
*Contact Renee: 309-507-0329
WOMEN'S BIBLE STUDY
*The 5 P's of Psalms - led by: Marty Klimstra
*Beginning: Thursday, September 16 @ 9 - 10 am
*6-week study
*See Marty to sign-up or if you have questions
NEW ROOF OFFERING: (Total needed as of 9/12: $4,446.95)
*Offering Envelopes available in entryways ~ THANK YOU!
W.A.O. (We Are One)
(Group studies and gathering for College and beyond)
Guys/Girls Bible Studies - Sundays @ 4 pm
Group Study - Sundays @ 5 pm
Questions? See Aaron
WEDNESDAY YOUTH GROUPS
REMEDY (Grades 5-8) 5:30-6:30 PM
HS GIRLS BIBLE STUDY 6:15-7:00 PM
LIGHTHOUSE (Grades 9-12) 7:00-8:30 PM
Questions? See Aaron
FOOD FOR THE SOUL
Wednesdays @ 5:00 pm on the Erie Christian Church Facebook Page
MEN'S BIBLE STUDY
Saturdays @ 8:00 am
See Nathan for Zoom information
THIS WEEK:
Sun., Sept. 19:
8:00 am Prayer Time
9:00 am Worship (Tony Wolf preaching)
10:30 am Tony Wolf Concert
11:30 am All Church Potluck
NO W.A.O. (will resume: Sept. 26)
Tues., Sept. 21:
6:30 pm HS Guys Bible Study
Wed., Sept. 22:
8:00 am E.A.T. (Gr. 9-12)
5:00 pm Food For The Soul (Facebook)
5:30 pm Remedy (Gr. 5-8)
6:15 pm HS Girls Bible Study
7:00 pm Lighthouse (Gr. 9-12)
Thurs., Sept. 23:
9:00 am Women's Bible Study
Sat., Sept. 25:
8:00 am Men's Bible Study
Sun., Sept. 26:
8:00 am Prayer Time
9:00 am Worship
10:15 am Sunday School
4:00 pm W.A.O. (College/Young Adults)
Sun., Sept. 19:
8:00 am Prayer Time
9:00 am Worship (Tony Wolf preaching)
10:30 am Tony Wolf Concert
11:30 am All Church Potluck